As an Original Equipment Manufacturer (OEM) for this range of products, you can be assured that we use fully certified spare parts and original manufacturing processes for all repairs, are in compliance with FAA & EASA Part 145 repair approvals.
9G Barrier Nets
As these nets have a finite life span, we have a range of options to ensure the continued airworthiness of this safety critical equipment
Options Available
Periodic Testing
Test strap programme to confirm airworthiness
Partial Repair
For nets with remaining service life, we can repair a segment or region of the damaged net ensuring compliancy for the remainder of the nets lifetime.
Re-web
We can replace all the textile elements of the barrier net, re-using the hardware and fittings. In this process we also replace the original test straps, enabling the periodic testing programme to continue for another life cycle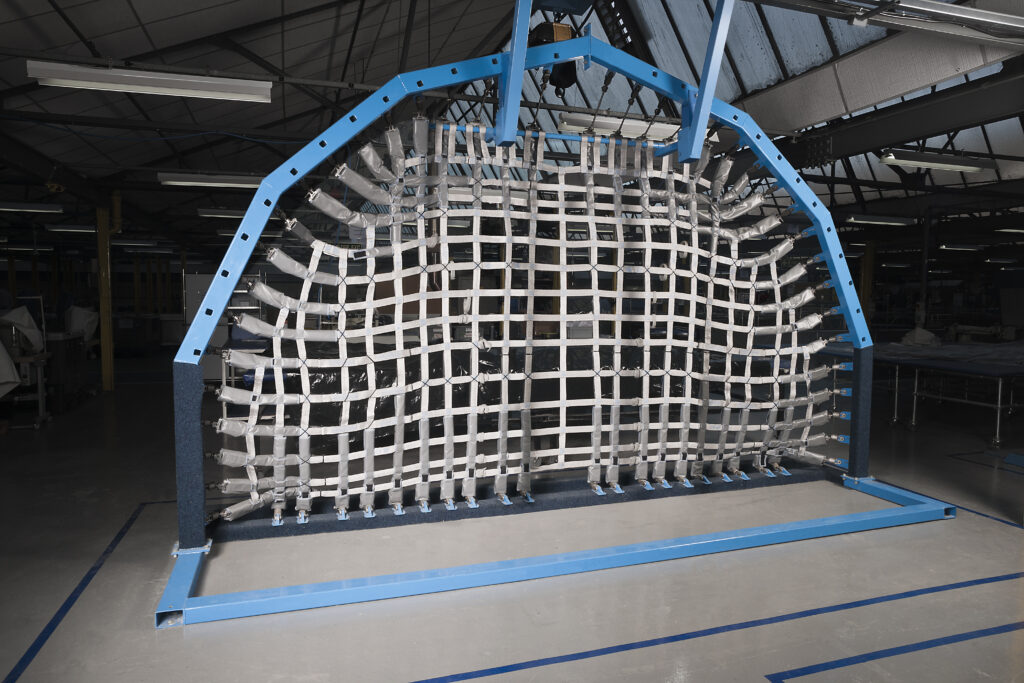 Belly-hold Nets
The trusted supplier of inspection, repair and replacement services for belly-hold equipment.
Capabilities & Services
Support Major, Regional, and Turboprop Airframes produced by: Airbus, Boeing, Bombardier, Embraer, Saab, and Sukhoi
Our close to 100% yield replacement repairs provide our customers a repaired part in almost-new condition
Part 145 Approved repair centers around the globe
Key stock provisioning offers immediate repair or replacement of many common parts.
Cylinders
Aluminum cylinders are reinforced with carbon filament windings. All carbon cylinders are manufactured and tested per the DOT SP-10945 and DOT SP-10915 specifications.
Availability when you need it
'On the shelf' availability of cylinders is critical. AmSafe Bridport realizes the life limit of emergency oxygen cylinders can catch customers by surprise.
Utilizing our massive inventory pool and our established network of distributors we can provide an immediate replacement, at a price significantly below the OEM – guaranteed.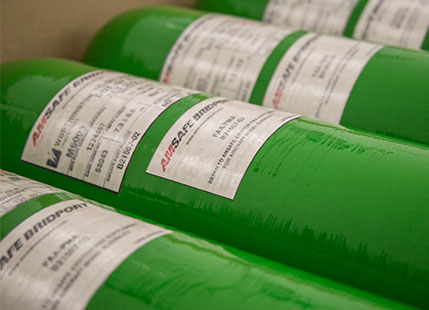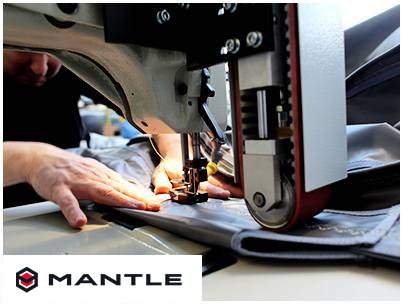 Mantle TM Fire & Smoke Barriers (FSB)
Fire and smoke barriers prevent on-board fire and toxic smoke from penetrating crew areas
Design, Test and Certification
AmSafe Bridport has over 20 year's experience in the design, development and certification of smoke & fire barriers for the aviation industry.
Service Capability
The Mantle range is pioneering in fire and smoke containment and protection, but it's important that your FSBs are kept in good order and free from damage, wear and tear. We offer a repairs and maintenance service for this product to ensure you can rely on the FSBs ability to save lives, and protect your original investment.
Cargo Liners & Panels
We are trusted source to repair all your flexible cargo liner panels. Liner panels protect the internal shell of your aircraft, but for them to be effective, they need to be properly maintained as they are subject to constant wear and tear throughout their in-service lifespan. Through proper maintenance and repair of your cargo liners, AmSafe Bridport can help you protect these valuable assets.
Design & Services
AmSafe Bridport is licensed by Boeing to manufacture and supply spares of all Boeing bulk cargo nets and flexible cargo liner panels.
Our close to 100% yield replacement repairs provide our customers a repaired part in almost new condition.
The high standard of all of our repairs ensures maximum product life, high in-service performance and customer satisfaction
Other Safety & Restraint Equipment
AmSafe Bridport offer Maintenance, Repair and Overhaul services for a wide range of products. If you can't see what you are looking for above, please contact us using the form below and we will be delighted to discuss your requirements.
You can also check our approved repairs capabilities list which has well over 1000 parts and counting